Market Development: Definition, Approach & Criteria

In order for a company to operate successfully in the long term, it must be able to assess the market and its future movements as accurately as possible. It is essentially a matter of gaining important data on market development in order to make correct decisions. In this context, the term "market forecast," which is used to predict future developments, arises repeatedly. By knowing how the market will develop, a company can profit considerably from it.
In this article, we explain everything else about the subject so that your company can identify attractive opportunities in both old and new markets. Growth markets, such as Eastern Europe and Asia, in particular, offer numerous opportunities for SMEs to grow sustainably with the help of experienced interim managers.
What does market development mean?
According to its definition, market development deals with the changes that occur in a market or segment and how they affect it. As a rule, this involves an increased focus on future movements in order to position oneself better as a company. Supply and demand, as well as market participants, essentially define what a market actually is. Therefore, the observation of all influencing factors and market participants is of particular importance.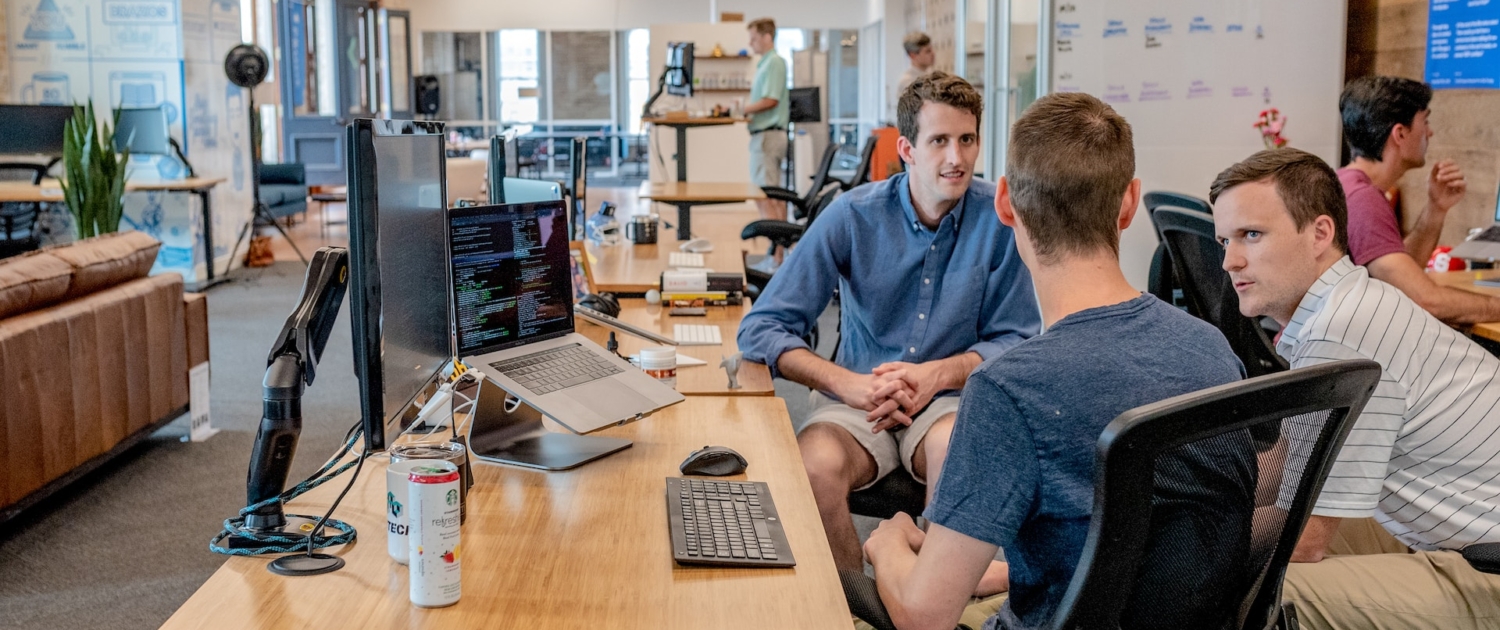 From this, a company can then, ideally, recognize at an early stage whether it will be a growing, stagnating, or shrinking market in the future. This allows for timely positioning, such as making new investments or even withdrawing. It can be a positive or negative development, but it is important to be able to react to it as early as possible. This is precisely what can be achieved with the help of insights from market developments.
What forms of market development are there?
There are three different forms of market development that measure and evaluate different aspects. These are usually categorized into new segments, participants, and regions.
Market segments: Companies often develop new markets by offering existing products in new submarkets. This creates new market segments that contribute to market development.
Market participants: The entry of new participants, whether suppliers or consumers, can also lead to further development. Similarly, when participants withdraw from a market, it can influence supply or demand and contribute to market development.
Regions: Expanding into new markets through geographical expansion is also possible. Particularly with the process of globalization, this form has gained importance, with more and more companies expanding into attractive growth markets and driving market development.
In the end, each of these forms represents a change in existing market data, whether through the creation of new segments or regions or through the addition or elimination of established participants. 
How can the development of a market be determined?
Determining market development can often be done in just a few steps to subsequently make well-founded decisions. The focus is on collecting relevant data and opinions, which are reflected in the following three steps:
Analyse historical market data: Market forecasts often begin by examining historical data, which can often be applied to future trends. This helps companies identify patterns and gain insights into future outlooks.
Consider external factors: Numerous external factors can significantly influence market development. These factors include government policies, laws, environmental factors, and public sentiments, all of which are subject to constant change.
Consult experienced market participants: In many cases, experts in the market already have valuable insights into future market developments. For instance, managers in the automotive industry are often consulted annually regarding market and trend forecasts.
By following these steps, companies can gather information and perspectives that contribute to a better understanding of market development.
Examples of market development:
A popular example of market development is geographical expansion into new regions. Many Swiss companies, for example, first start in their home market before expanding to the entire DACH region. The geographical proximity, the familiar language, and the comparable conditions often make this step comparatively easy. However, international expansion to Eastern Europe and Asia is also becoming increasingly popular in order to benefit from local conditions.
Just as often, market development can occur when new suppliers open up a particular market for themselves. This often happens in the wake of new technologies or rapidly increasing demand because it creates opportunities for new entrants. For example, more and more fashion brands are entering the market these days, benefiting from lower barriers to entry. This is because digitization has also made it possible for smaller suppliers to advertise with precision and win customers with manageable marketing budgets.
Which criteria are decisive for entering a market?
In order to better assess the attractiveness of a market, as a company, you must ask yourself some important questions beforehand. These questions can provide an indication of whether it is worth entering the market or if the risks are relatively high. Ultimately, you have to weigh all the factors against each other.
Some practical criteria that you should definitely pay attention to are as follows:
How big is the current market you want to enter?
What is the potential for the market to further grow in the future?
Does the market have a large enough target group that your company can serve?
How high is the competitive pressure, and are there established competitors?
Are potential customers price-sensitive, or how do they react to price adjustments?
Are there low barriers to entry and exit, making both entry and withdrawal easy?
Of course, there is a wide range of other factors that should be taken into account. Lastly, even huge corporations fail to expand because they have misjudged the market conditions. Opening up new markets can also represent a significant additional burden. That's why you should rely on professional interim management for such projects
Conclusion: Making the Right Decisions with Market Development
Especially in times of globalization, it is important to recognize future movements and developments in the market at an early stage. After all, companies nowadays not only compete with their domestic competitors but also increasingly have to face challenges from abroad. Moreover, insights into market developments can help you discover new opportunities and markets.
Particularly, countries in Eastern Europe and Asia currently offer numerous opportunities for sustainable business development due to their excellent growth markets. However, an essential condition is that you sufficiently analyse all criteria and realistically evaluate the opportunities. Our experienced interim managers will be happy to assist you in making a successful entry into a new market.
Contact us now and let us provide you with comprehensive advice.
https://www.3i-bsag.com/wp-content/uploads/2023/05/Marktentwicklung-Definition-Vorgehensweise-Kriterien-3i-Business-Solutions-interim-management-solothurn.jpg
1080
1920
Patrick Mathys
/wp-content/uploads/2022/12/logo2.png
Patrick Mathys
2023-06-27 10:07:21
2023-06-27 10:09:52
Market Development: Definition, Approach & Criteria